From 2011 to 2016, NAAEE worked with Cornell University and a consortium of national and local partners on an exciting training initiative called EECapacity (Expanding Capacity in Environmental Education). EECapacity was funded by the U.S. Environmental Protection Agency's Office of Environmental Education through a cooperative agreement with Cornell University to support professional development, strengthen the field, and share innovative practices from across the country and around the globe.
Through a consortium of partners, EECapacity convened individuals and groups from multiple sectors to strengthen environmental education efforts in communities. NAAEE's contributions to EECapacity included developing and running the project website and online resource center, managing the 10-state State Capacity Building Consortia project, conducting professional development activities online and during the annual conference, promoting pre-service education, strengthening efforts to establish and accredit state certification programs, and developing a new set of guidelines for working with communities as part of the Guidelines for Excellence series for environmental professionals. Read our final report summarizing the accomplishments of EECapacity.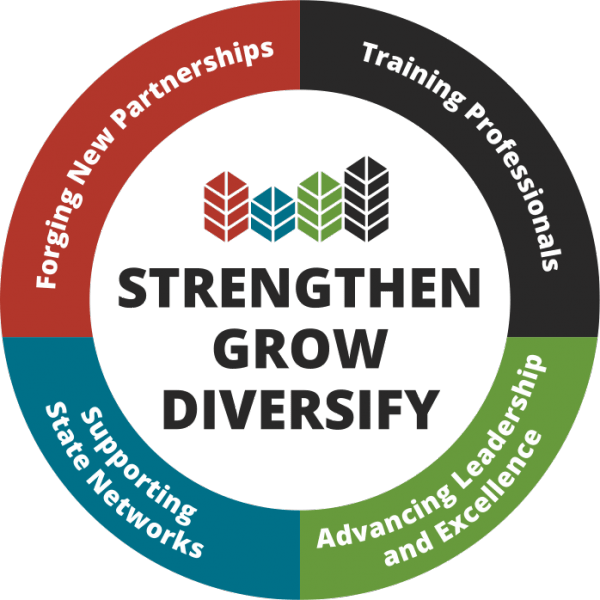 This smallish project is creating the framework for us to build authentic working relationships with partners we should have (but have never) reached out to before within our state...those relationships will lead to great things in our future...going well beyond the scope of this project—for that potential I am equally excited! Thanks for believing in our work and supporting us when we do take risks and try new things!!!
—Olivia Griset, Maine State Capacity Leadership Team
President, Maine EE Association
Signature programs EECapacity helped support:
CCC Fellows and T3 Fellows